Wholesale Management Specifically for Jewelry Professionals
Invoice, Memo, Shipping Manifests and More - Simplified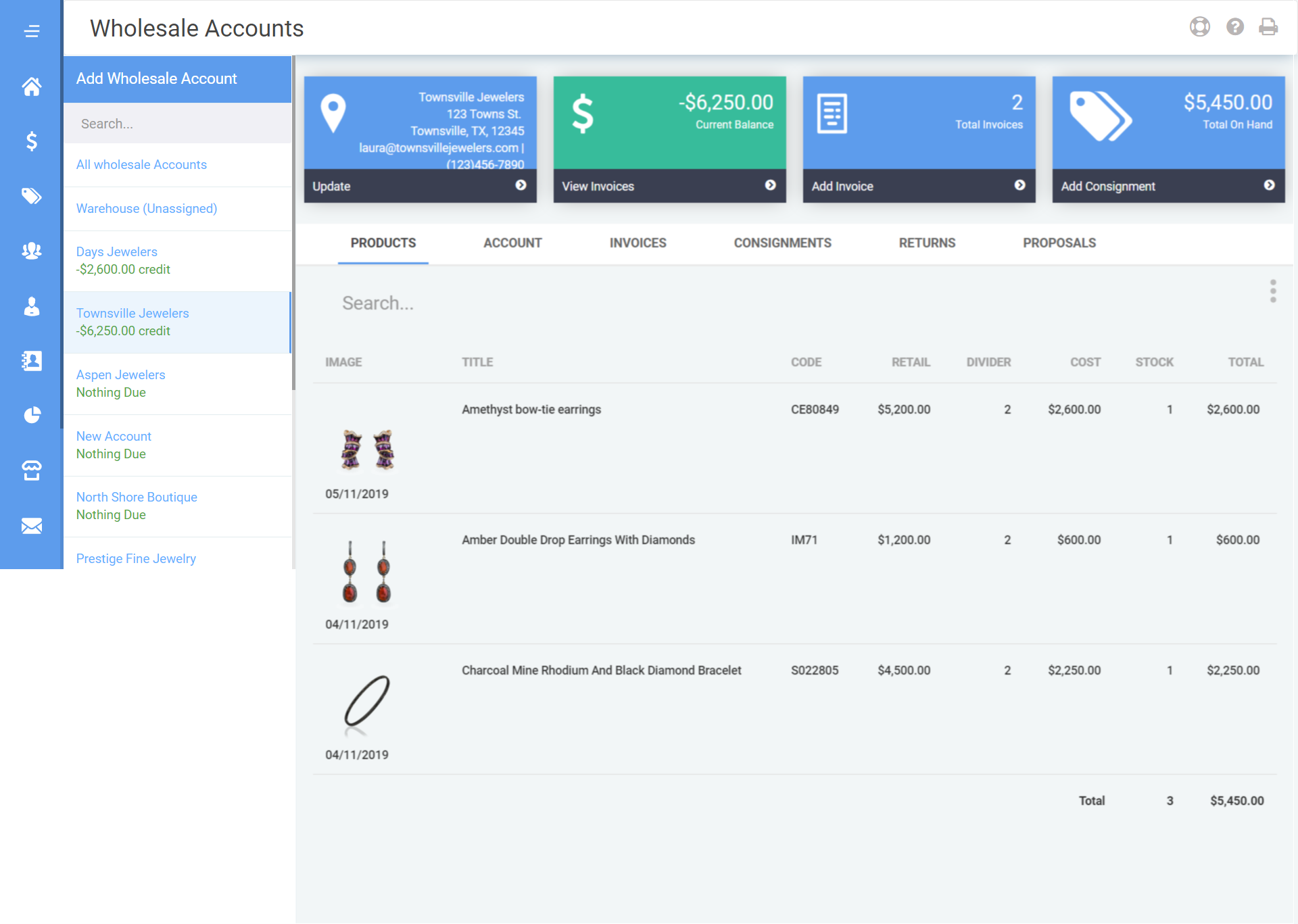 Invoicing
Flawless handles all wholesale tasks associated with selling and dealing with RTV. E.g. Consignment Invoice, Asset Invoice, Invoice Credit, Receiving check payments and optional Integrated Payments
Shipping Integrated
Create shipments with all major shipping carriers to your wholesale accounts in a snap - integrated shipping labels and automatcially populated shipping manifests based on insurance limits per box.
Inventory Management
Track inventory levels, orders, sales and deliveries, consignment much more. Adding inventory and doing a physical check is a breeze with a from a mobil device.
Integrated E-Commerce
Sell direct in addition to wholesale
Tagging
Physical jewelry tag printer provided with Flawless
Responsive
Flawless works on any device: desktop, tablet or mobile.