The Complete Retail & Wholesale Package
---
We provide a complete retail and wholesale solution that is catered specifically to the needs of the jewelry industry to keep you ahead of the competition.
And much more! Scroll down to see more...
Your physical store and ecommerce in one
Duplicate your store on the web without duplicating the work!
Easily build and run your ecommerce website using your store inventory. Everything you need to create a beautiful, fully-featured store.
Learn more here
Inventory Management
Complete visibility into your physical inventory, tasks such as taking physical inventory has never been so easy
Visual Inventory Checklist
Wholesale Management Specifically for Jewelry Professionals
Invoice, Memo, Shipping Manifests and More - Simplified
Learn more here
Customer Relationship Management Like Never Before
Simplified for the speed of today's business.
Targeted Marketing, Communication and Reputation Management
Centeralized communication module which handles all store communication and email/text campaigns and activity. Keep track of all communication with customers in their profile.
Learn more here
Back Office Management
Handles Comissions, pay, scheduling and automates and assigns tasks to keep on top of store duties.
Don't have professional photos? No problem, we'll handle that for you!
Putting your entire store online can seem like a daunting task. Our skilled team of jewelry photographers and SEO specialists can handle everything for you. Learn more here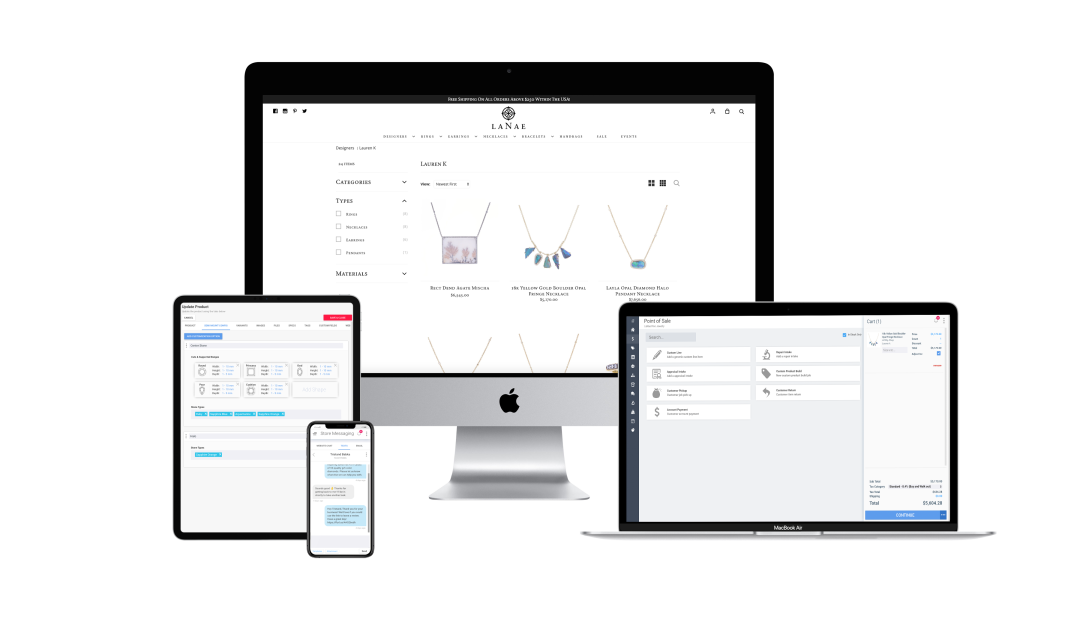 Sell, Market, Manage - Consolidate
Flawless POS is a seemless, fully integrated, web-based toolset for unlocking your jewelry business' infinate potential.
Schedule Your Personal Demo Today!
We can't wait to show you the the most innovative way to sell and manage your jewelry business online and in-store. Tell us a few things about yourself and we'll be in touch shortly.